There is a lot going on here. This is the most complex Pocket Operator of the bunch. Bear with me as I try to document all of it and check it for mistakes. (would be nice to get some vector files from TE to make this all neater but I haven't found any) I've also written a similar exploration of the KO and the older pocket operators.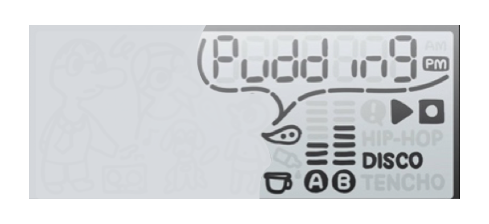 Big shoutout to this resource by Callum Howkins. Secret commands and other tips not in the manual (like those found after you hold FX and record) were originally posted by Magnus Lidström here.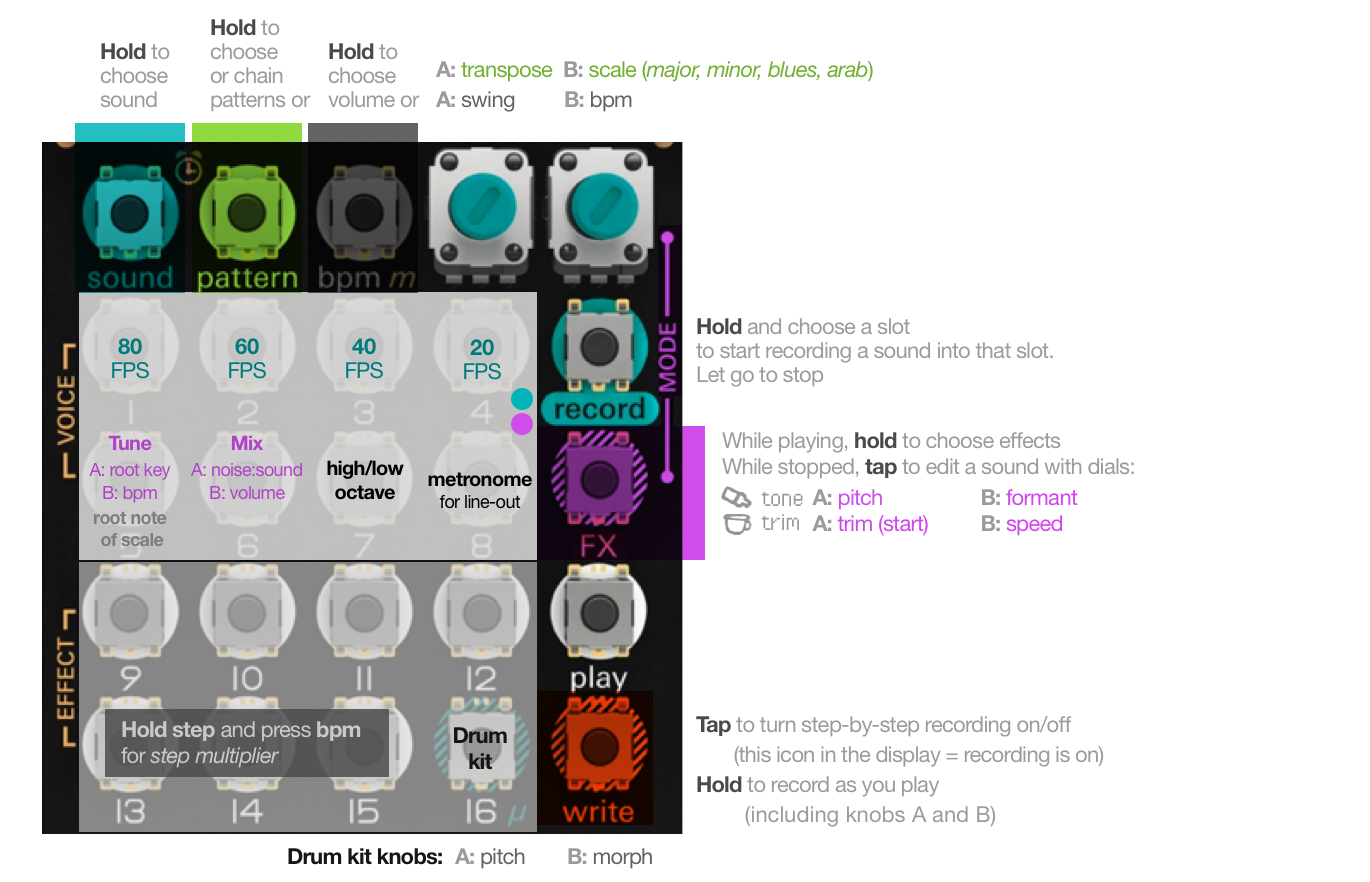 Find these useful?
👉 Check out PiCal, my new calendar app! 👈
Have a 20% off coupon!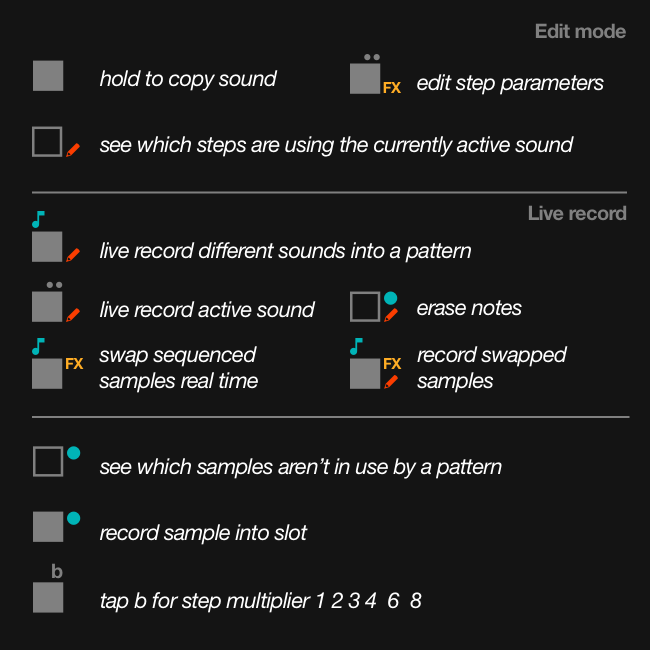 SY0: SYNC MODE is off
SY1: ⇒ stereo input ⇒ mono + sync
SY2: ⇒ sync input ⇒ stereo
SY3: ⇒ sync input ⇒ mono + sync
SY4: ⇒ mono + sync ⇒ stereo
SY5: ⇒ mono + sync ⇒ mono + sync
My favorite fun and useful tips from Magnus:
Turn down the "speed" parameter to -127 for full stop. Now you can use the left "start" knob to "scrub" backwards and forwards through the sound instead of having it play by itself. Naturally you can record this too.
The last note you played in "performance mode" will be used in "edit mode" to define sound, knob settings, pitch and even note length when placing new triggers on steps.
When using pattern + knobs to change key and scale, the change will have effect first when you release the pattern button (practical for live performances). However, key and scale is stored per pattern so this also means (destructively) updating the key and scale for all active patterns in the current pattern chain.
Even though you can't set a note length longer than 16 steps in "edit mode" you can record longer notes live that stretches over several patterns in a chain (using write + buttons in "performance mode").
---
General notes primary source archive: